FREE DOWNLOAD – Rocky Dawuni – Freefall (Jeremy Sole remix)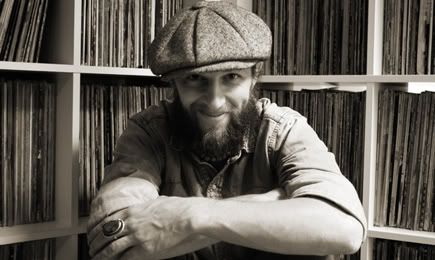 Ghana's voice of reggae,
Rocky Dawuni
just dropped a brand new record called
Hymns for the Rebel Soul
at the end of 2009, and now comes an amazing remix from
Jeremy Sole (Afrofunké/KCRW/LA)
.
This track is pure dub fire, sounding like a lost session from
Culture's Two Seven's Clash, Rocky's voice floats over a deep and dubby
atmosphere of spaced out keys provided by
Victor Axelrod
and additional percussion from
Amon Drum
. Wikkid!
Surya Dub sends shout out's to
GLOBAL NOIZE
for the tip on this wicked free download. If you are not hip to either act please take the time to check em out. Jeremy Sole has been holding
things down in LA for ages, and with his new show on KCRW is really elevating him to a good spot.
Victor Axelrod
AKA Ticklah, is the keyboardist for Antibalas, co-producer of Dub Side Of the Moon, piano on the new Amy Winehouse album (!). Basically good people doing good work...and this is some free goodness you will hear in our reggae DJ sets.

JEREMY SOLE on KCRW
JEREMY SOLE MYSPACE

JEREMY SOLE - MUSAICS PARTY IN LA

ROCKY DAWUNI WEBSITE

ROCKY DAWUNI MYSPACE